Introduction
Team Logo
Home Pitch
Training Base
Jersey
Honor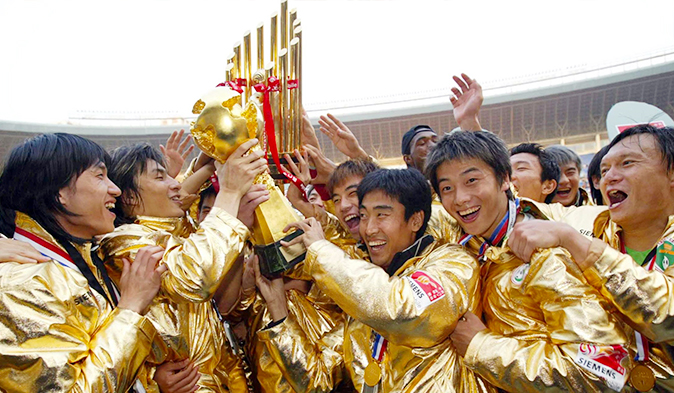 Champion Bloodline&City Identity
Champion Bloodline&City Identity:Shenzhen Football Club,formally established in 1994,is the only team that represents Shenzhen to play in the high-level professional football league and the founding team of Chinese Super League for a successive period.
The team that participated in Class B League as China League B championship in its founding year, and won championship in Class B League to be promoted to Class A League matches in 1995, creating the "Shenzhen Speed" in China football circles.
In 2004, Shenzhen Football Club won the first year championship of CSLLeague two rounds ahead. In 2005, Shenzhen Football Club participated in the international competitions for the first time to win the second runner-up of AFC Champions League, created the best record of China Football Club in Asia Champion League at that time. The glorious achievements of Shenzhen Football Club had built a famous city card for Shenzhen.
??

Kaisa Group restarted Shenzhen Football Club's glory journey
In February 2016, Kaisa Group, shouldering the mission of revitalizing Shenzhen football and complying with the development trend of football market, made a heavy capital investment in Shenzhen professional football to hold up its flag. Football is the industry that promotes the development of Kaisa Group's sports business. As a long-term strategic investment sector, Kaisa Group plans to build Shenzhen Football Club into a world class club to return to its glory, thus giving play the leading role in China of the development mode of Shenzhen professional football and recreation & sports industry.
In future, Shenzhen Football Club will take football club as the power, make multiple investments and operations in youth football, campus football and grassroots football etc. causes utilizing the method of "football plus whole industry chain"; and carry out business development, media marketing, events organization, home field operation, and athletic rehabilitation and other business combining with youth training stock equity fund, equity cooperation finance, listing financing and comprehensive investment in football industry and other ways.
Shenzhen Football Clubdetermines to be promoted to CSL within two years, forms a strong team in CSL within three years, and stands out in Asia between the next five and eight years. In 10 years, Shenzhen FC endeavors to be a first-class club in the world.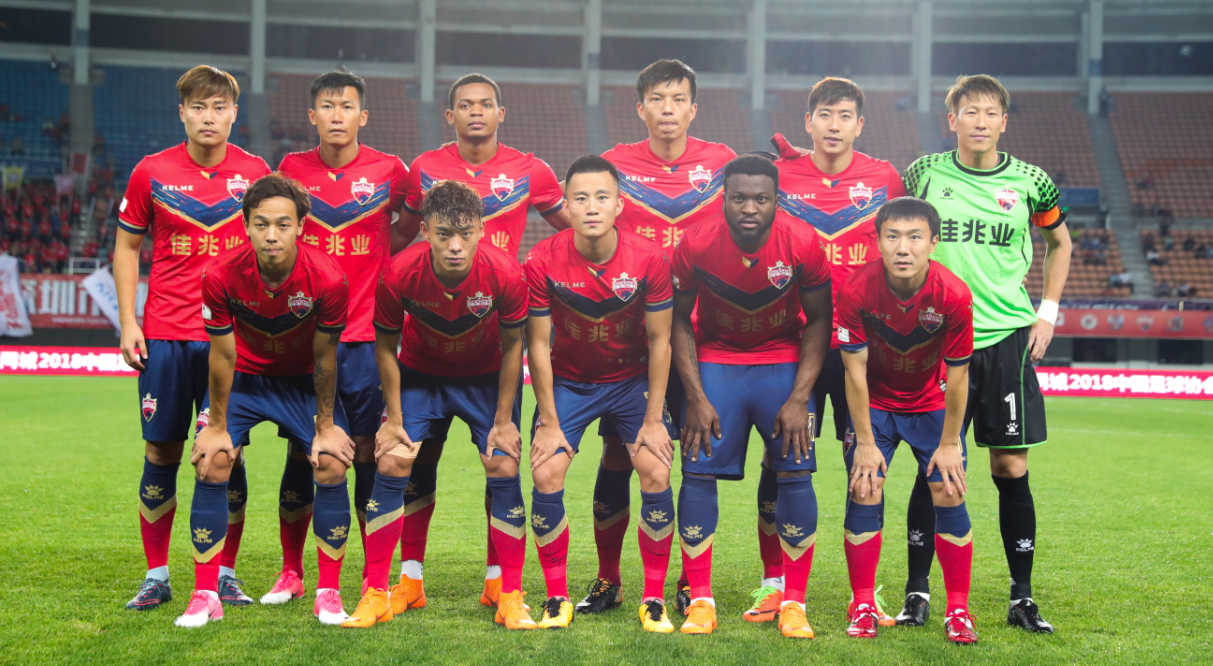 Big names along with potential
At present, Caro, who hasinternational successful coaching experiences in Real Madrid, Levante, Celta, Spain U21 National team and Saudi Arabia National team, is the Headcoach of Shenzhen FC. Former China national members, including Xu Liang, Guan Zhen, Cui Min, Zhang Yuan, Xu Yang, Former Columbia national Preciado, Former Cameroon national Abubakar together make up the strong team. Besides, former China U23 national team members Xiang Baixu, Gan Chao, Wang Tong,ZuPengchao and Wang Chengkuai improve the quality of the team.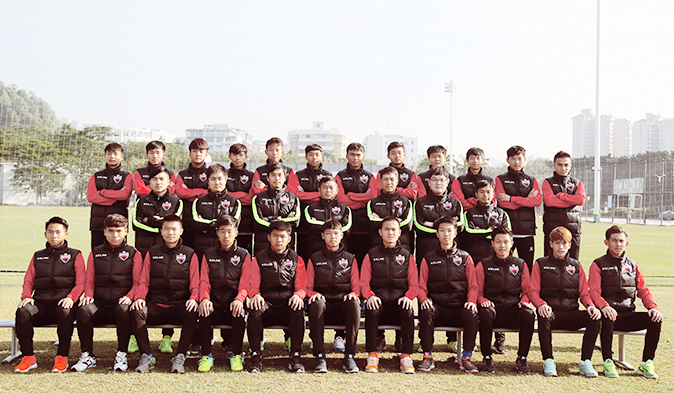 Youth training plan focuses on long-term development
At present, Shenzhen Football Club has formed a high-level youth training coaching team, and has organized U19-U8 seriesyouth team with outstanding youth training institutions and primary & secondary schools at both home and abroad. Many youth team members had been selected and admitted by China National Youth Team and China National Juvenile Team.
Shenzhen Football Club has reached the intent of cooperation on youth training with world-famous Europe first-rate clubs, and is also planning to send two groups of players to Europe for youth training each year, and select coach from there to China for coaching.
?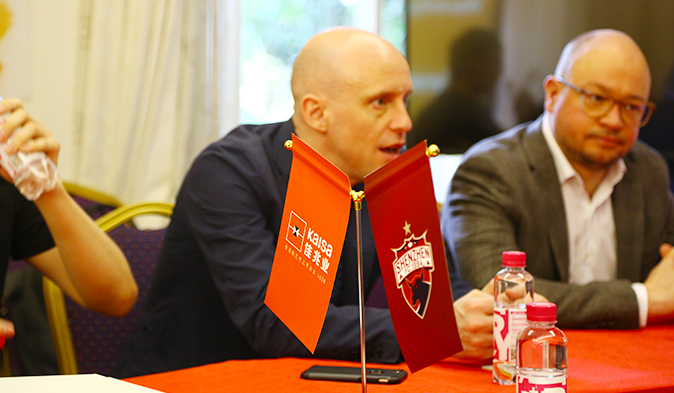 Professional management, face to international
Professional management, face to international: Since that Kaisa Group rules Shenzhen Football Club, learning from top international football clubsand using modern enterprise management system combined with responsibility system of chief coach, Shenzhen Football Club has started to construct supporter service and multi-win open cooperation platforms, and continuously make international communications and exchanges.
Now Shenzhen Football Club has established cooperative partnership with France Lyon and Spain Villareal and other traditional Europe football teams; and has constructed the multi-level exchange mechanisms with Manchester City, Borussia Dortmund, and Villarreal CF and other clubs.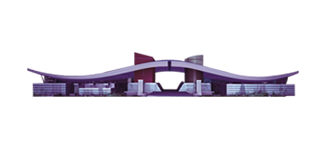 Shenzhen Civic Center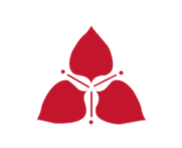 City flower: Bougainvillea

"Brave Bull"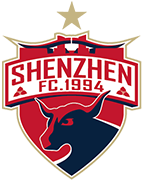 Logo Description
The design of Shenzhen Kaisa team's logo incorporates the most presentative building Shenzhen Civic Center, city flower Bougainvillea, and "Brave Bull'that represents the spirit of Shenzhen and other local elements.
The team logo matches Chinese red that symbolizes passion, struggle and bloody, the navy blue that symbolize the will to fight of the team, and the light-gold that symbolizes the glory.
The shield shape of team logo consists of the sketch of civic center and the civil square in the shape of Bougainvillea petal. The shield, as representative of chivalry, is the token of courage, will, mission and guard.
?

?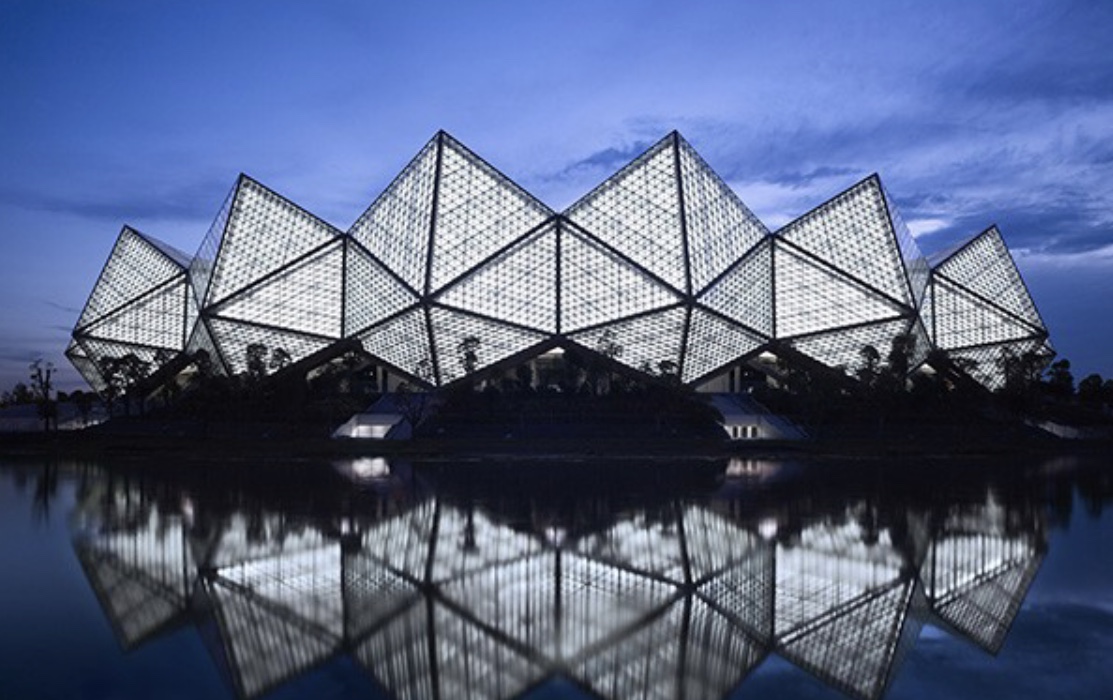 Shenzhen Universiade Sports Centre locates in North-East area of Shenzhen (No. 3001 Longxiang Avenue, Longgang District, Shenzhen). It hosted events at the 2011 Summer Universiade.

Shenzhen Universiade Sports Centre opened on March 24th, 2011.

The stadium has a seat capacity of 60,334.

The stadium owns standard football, track and field pitch, and is one of the best international standard sports fields in Shenzhen.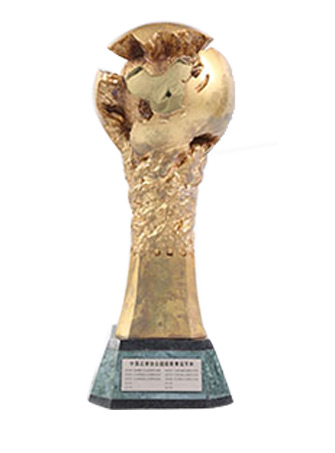 2004 CSL Championship
In 2004, as the founding team of Chinese Super League, under the leadership of Zhu Guanghu, Shenzhen team won the first top-tier champion. Shenzhen team was also the first top-tier champion from Guangdong Province.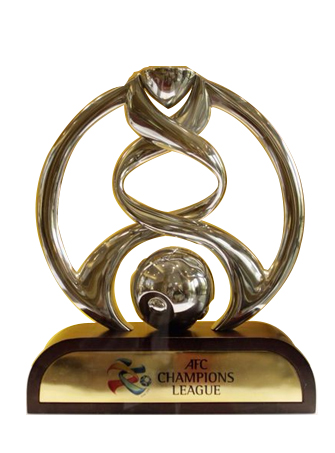 2005 AFC Champion League Semifinalists
In 2005, under very tough situation, the team revealed strong spirit and reached the Semifinal in AFC Champions League, which achieved a miracle.